OUR STAFF
Catherine Killebrew, Principal
Catherine Killebrew's goals begin with developing deep spirituality, and empowering her teachers to introduce children to Jesus. She places high value on ensuring that children are treated with respect and love. She loves meeting children at the beginning of their academic journey, planting knowledge, and watching it sprout.
Sandra Cervantes

Sandra Cervantes is our morning care teacher and business manager.  She is very patient and cares deeply for our students.
Patty Arroyo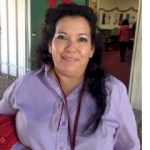 Patty Arroyo is our our after care teacher. The students love "Mrs. Patty!" She has a great relationship with our students, and is patient and kind.
OUR TEACHERS
Mrs. Testerman
Mrs. Testerman is our Kindergarten teacher. She loves and cares for her students very much! She will always greet you with a smile, and make you feel loved. She has taught 28 years and her experience shows by the great academic progress her Kindergarteners make.
Mrs. Vessels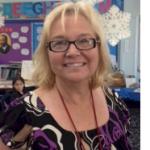 Mrs. Vessels is the 1st and 2nd grade teacher and has taught 20 years here at SACS. She is very loving and patient to her students. She loves to read books to her little ones. She teaches her students right from wrong, and knows how to control her students in a loving way.